---
FMFEAT
(Fargo Moorhead Families for Effective Autism Treatment)
P.O. Box 1325 Fargo, ND 58107
URL: http://fmfeat.tripod.com/
E-mail: fmfeat@yahoo.com
Voice: (701) 231-8095
"If a child can't learn in the way that we teach,
then we must teach in a way he can learn." Ivar Lovaas, Ph.D
---
"Serving Fargo Moorhead and Surrounding Area"
Special Video Presentation and Open Discussion
In celebration of autism awareness Month
Thursday April 4, 2002
7:30 –9 PM
Trinity Lutheran Church
210 7th St. South, Moorhead
Use 8th St. entrance and go to Fellowship Hall
Autism & the New Law.
Resources for Treatment.
Hope for a cure!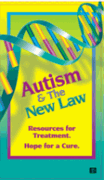 Parents, educators, and healthcare professionals will benefit from this fact-filled documentary about autism, its diagnosis, and treatments. The video explains the Advancement of Pediatric Autism Research Act and discusses new studies and potential cures.
Refreshments will be served.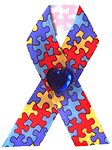 FMFEAT Home